The most user-friendly lens online store Lensnet
Loyal customer growth and more convenient ordering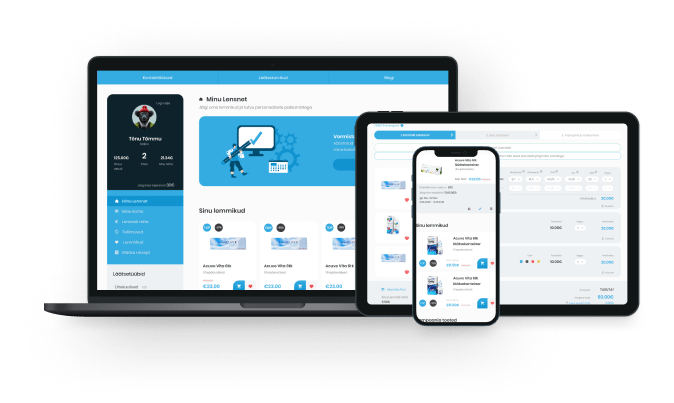 The biggest problem with Lensnet's old online store was outdated software, because the store ran on the Magento 1 platform, which was no longer updated, and making changes to this page was too expensive.
In addition, the old online store was outdated and the user-friendliness left something to be desired, which we found from the analysis of the old page's user behavior.

Lensnet is a well-known brand among many lens users, known for their fast delivery and affordable prices.
Lenses are a type of painkiller product, meaning that the customer needs it anyway, the only question is where to buy them. Thus, in the case of the new online store, the analysis of the customer route clearly became decisive, so that the new store would be a separate sales argument for gaining new regular customers.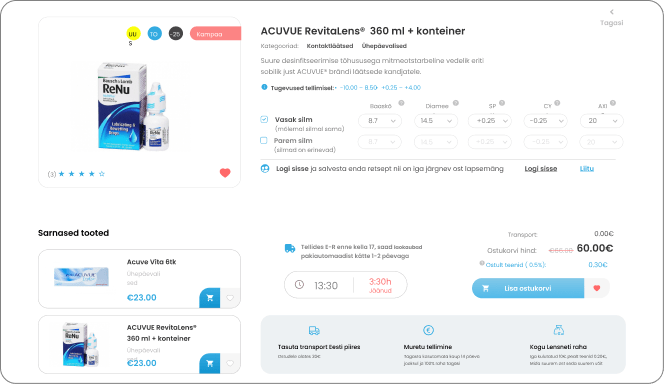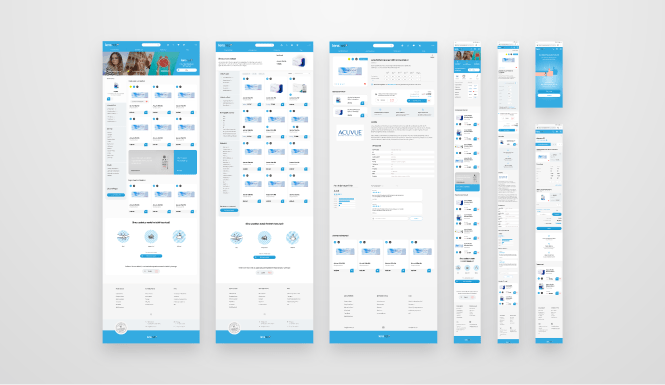 Contact lenses are usually the same for the customer for years and it is very fun not to change brands. That's why we set out to create a customer-based page section at the very beginning, so that a regular customer can consolidate the products and offers that are important to him or her.

In addition, we created a unique standing order option on the market to make contact lens ordering automatic.

The creation of a loyalty program that allows Lensnet to collect money from purchases, which can be used to pay for the next purchases, was not missed either.

Tagasiside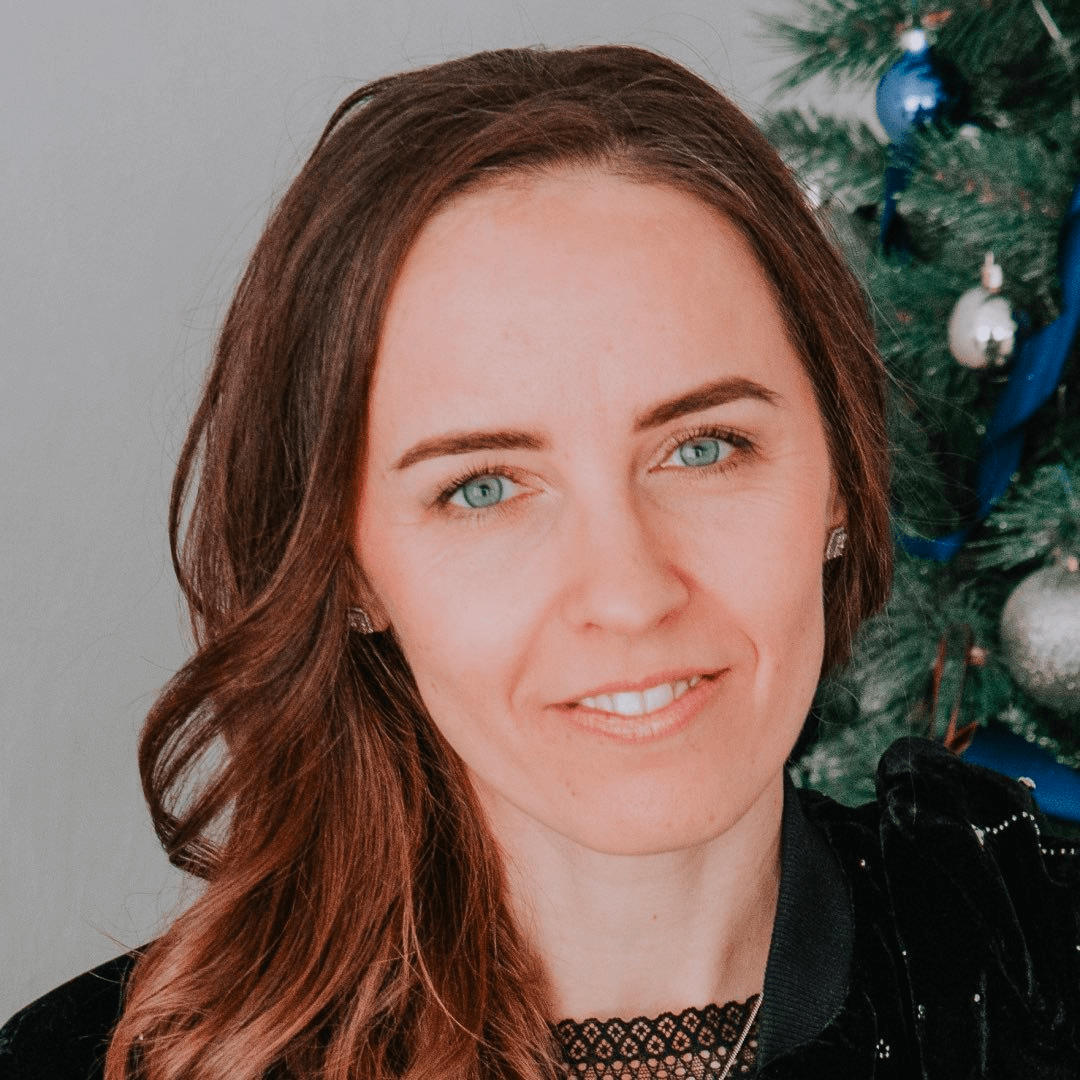 Püüate alati lahenduse leida ja saab probleemile lahenduse